Digital. Marketing.

Professionals.
As an owner-managed, dynamic consultancy, we are the reliable and inspiring partner of medium-sized businesses.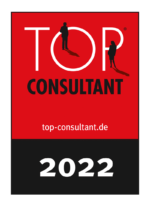 What makes us different…
Freshness. Enthusiasm. Emotional intelligence.
Creativity.  Familiarity. Motivation.
Courage. Diversity. Team spirit.
Experience.  Independence. Transparency.
We are awarded!
Cloudbridge has been certified as an "Attractive Employer" by Great Place to Work®.
What we do…
We help clients build profitable new customer relationships by combining best-in-class technologies with strategic marketing creativity.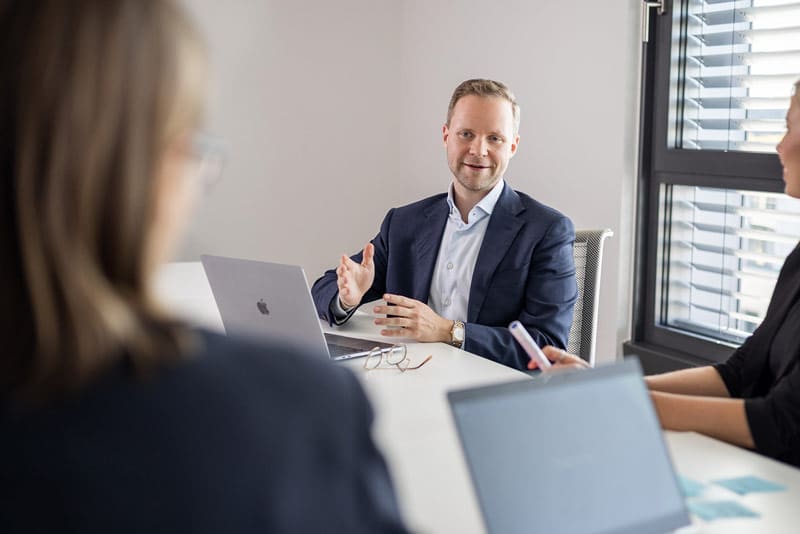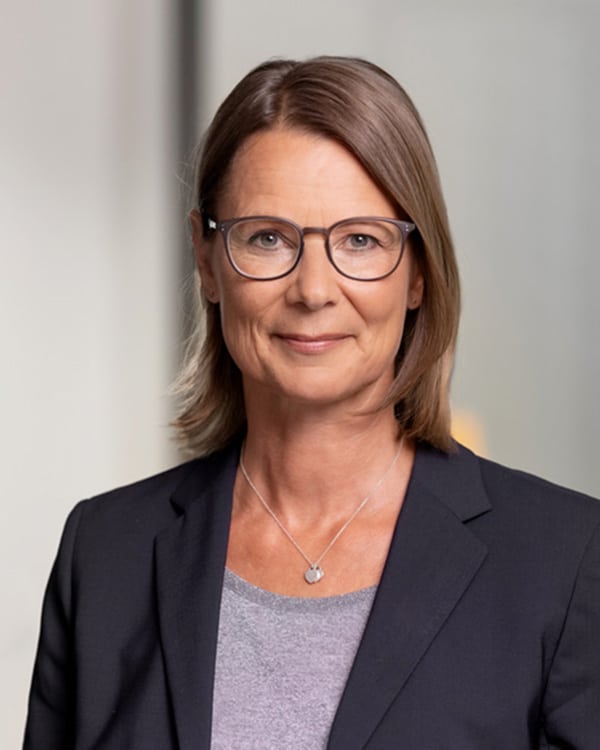 Carmen is an enthusiastic networker and burns for the perfect interaction of marketing and sales. She is the first point of contact for Cloudbridge Consulting solutions. Teamwork is at the top of her list: "In a team, the best results can be achieved and new creative ideas can emerge". Her motto is: just do it! She loves everyday life and vacations with her husband, daughter & dog, likes to exercise and is passionate about yoga.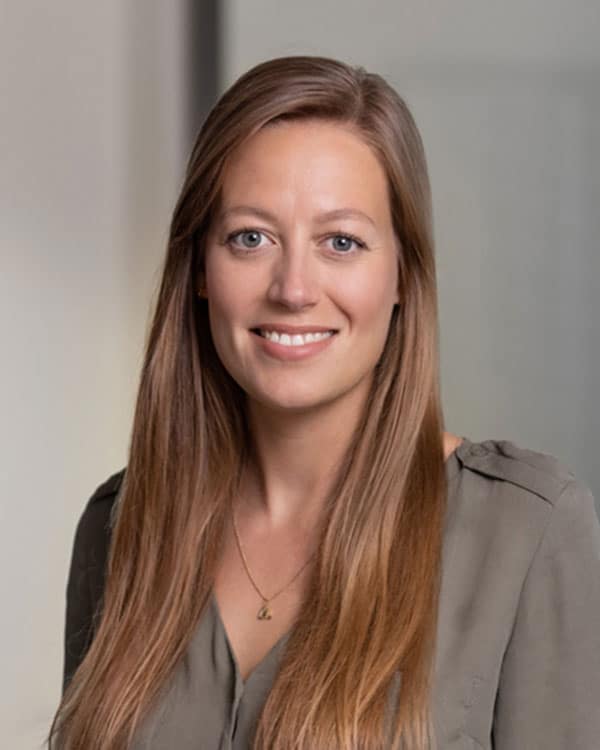 Hannah develops new ideas and concepts for our customers to exploit the potential of digitalization for marketing and sales. She enthusiastically accompanies the technical implementation of processes in marketing automation and CRM systems. Her motto is "added value is created when concepts are not just on paper, but lived live". As a northern light, Hannah loves the sea. Her perfect start to the day: waking up to the sound of waves, putting on running shoes and starting the day in a sporty way to clear her head for new ideas.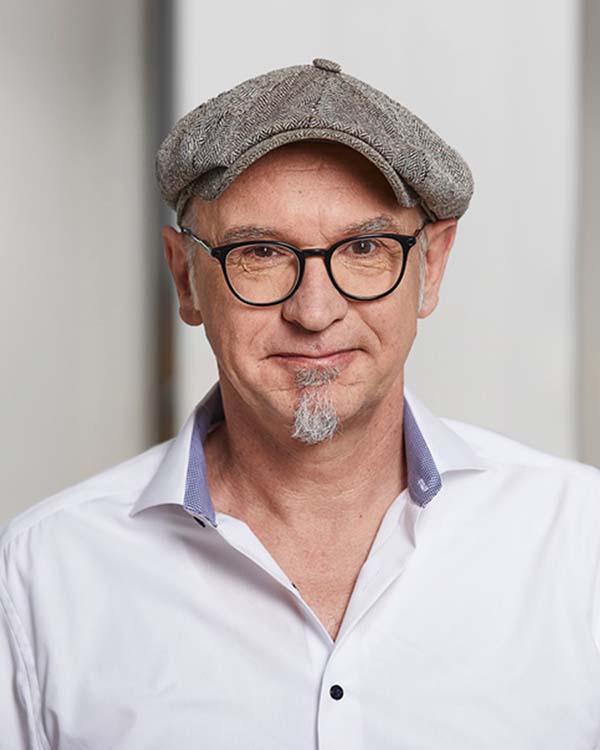 Thomas has been marketing sophisticated solutions in B2B and B2C for more than 30 years. As an engineer, creative director and marketing manager at one of the world's leading technology groups, he has successfully built brands, planned growth, developed strategies and processes, and managed campaigns. Thomas stands for clarity, conception and creativity – he gets his inspiration from looking beyond the northern German lowlands, where he lives with his family.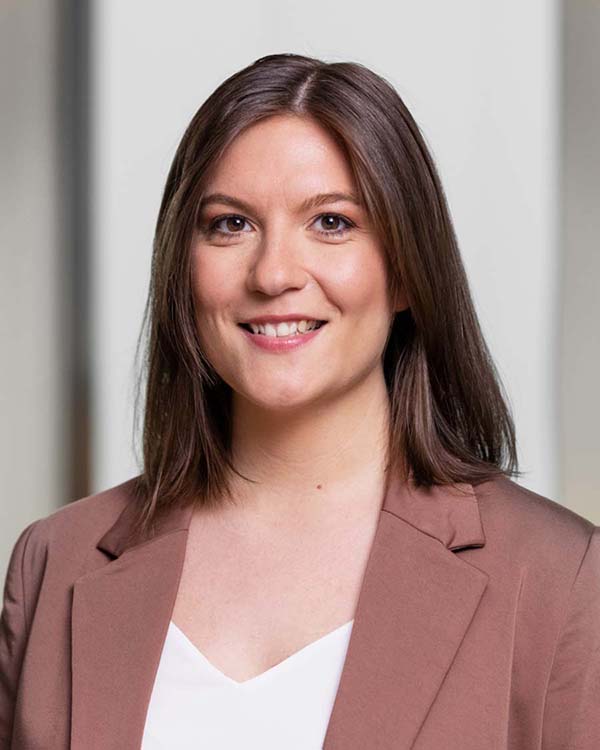 Victoria enthusiastically manages challenging projects in the areas of strategic marketing and marketing automation in the B2B environment. She develops go-to-market concepts and tailored customer journeys and optimizes marketing and sales processes for successful lead management. In her private life, she likes to get to know new cultures while traveling, loves culinary challenges and enjoys doing yoga.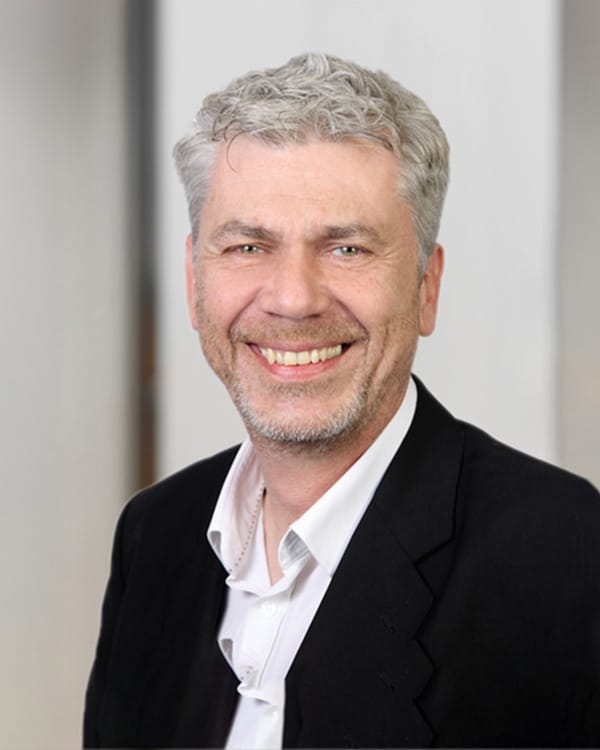 Kai has been successfully designing B2B marketing campaigns for more than 30 years. He offers expertise and know-how in marketing and strategy – and always when things start to get complicated.
With several years of international experience, Laura supports clients in the IT enterprise industry in the digitalisation of sales and marketing processes. Laura's expertise lies in the development of customised digital marketing and omnichannel strategies in complex situations as well as in the optimisation of business processes. In her free time, she enjoys travelling the world to learn about new cultures and discover culinary delights. Whether in the gym or outdoors, exercise is her favourite way to relax.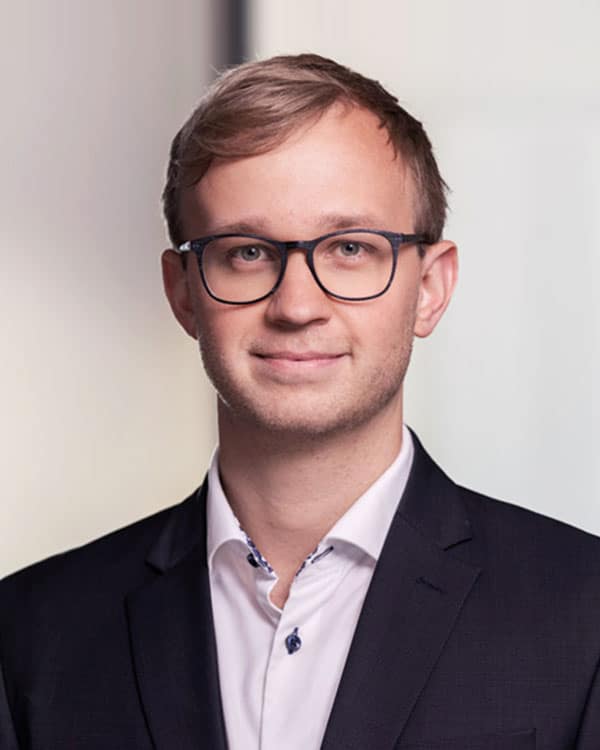 Mario is passionate about supporting companies in the development and implementation of innovative marketing strategies, always keeping an eye on the optimal technical implementation. He also accompanies the technical implementation of marketing automation as well as CRM systems to enable interaction and exchange between marketing and sales. In his free time, he can be found either hiking in nature, playing ice hockey in the ice rink or browsing through his record collection.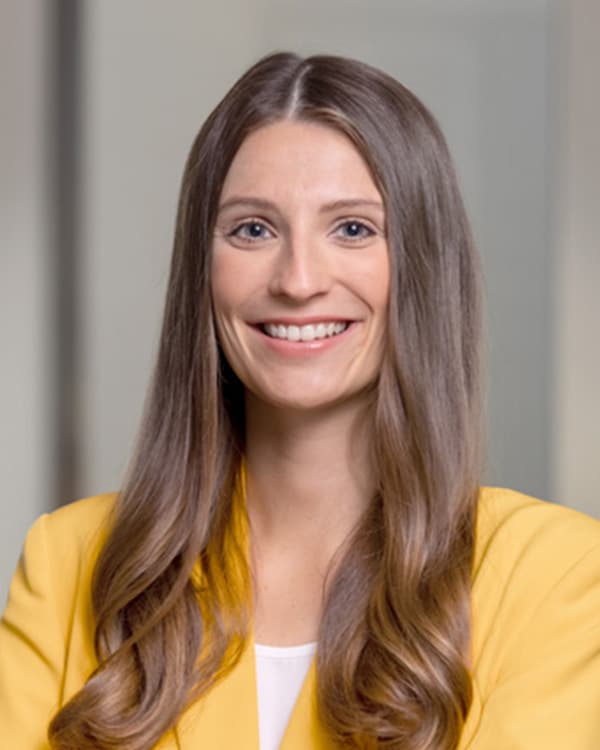 Florence is always on the lookout for the latest and most exciting digital trends on the market right now. Which application is a hidden champion? What has the most potential and what tool could change the world of marketing from the ground up? Her expertise allows her to provide our clients with the best possible support when implementing new marketing automation programs. Even more, she is instrumental in conceptualizing and implementing customized marketing strategies, thereby generating recognizable added value for our clients. In her free time, Florence is passionate about cooking, loves to explore new countries and foreign cities, and climbs the one or other mountain in the Alps.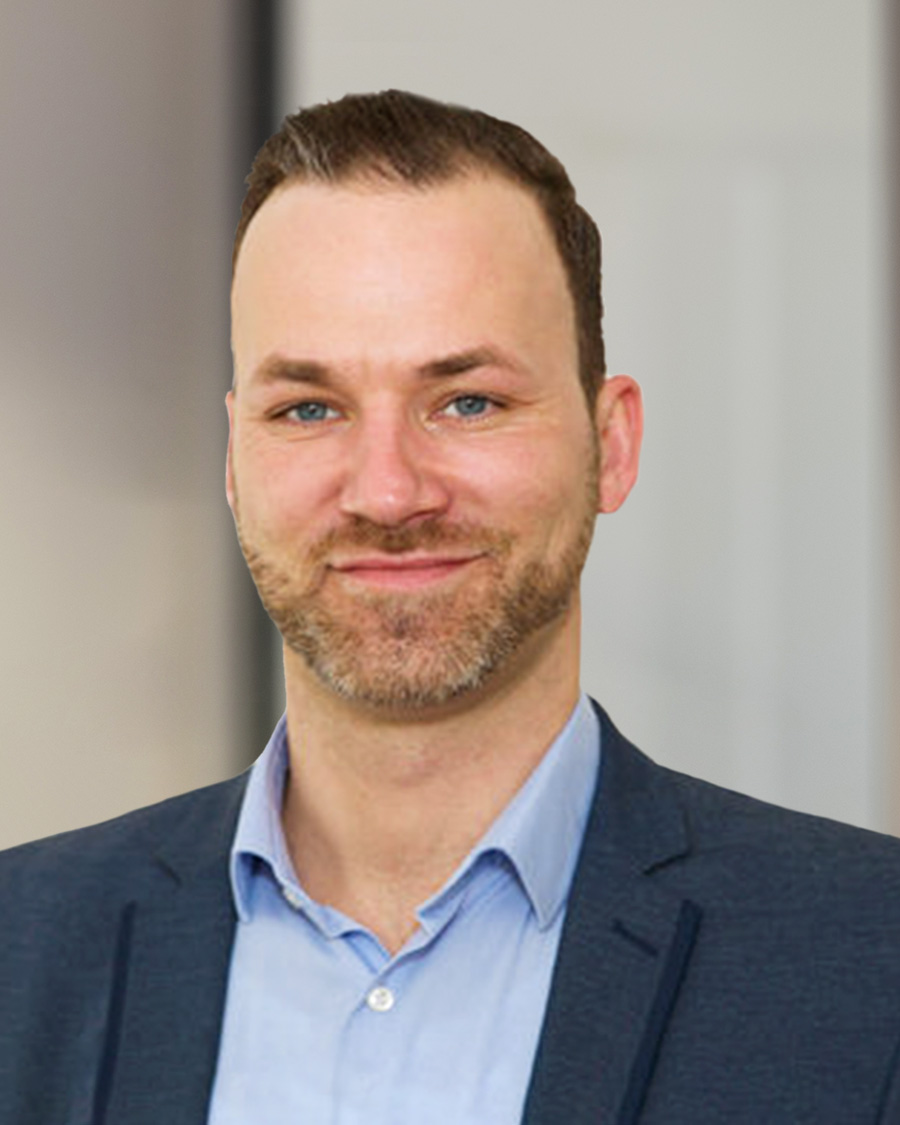 Markus is a B2B marketing enthusiast with over 20 years of industry experience. With his deep knowledge of marketing, sales and product management, he can help companies digitise their business processes and successfully use digital marketing channels to reach their target groups and strengthen their brand. In addition, he loves innovation and likes to think outside the box, which means he can always contribute new impulses.
Annette enthusiastically advises our clients in the areas of strategy and conception as well as content and campaigns. She always has the final implementation in mind and likes to lend a hand. She is also privately involved – as a founding member and board member, she supports a kindergarten in Tanzania. She can be found several times a week in the basketball hall or playing sports in nature.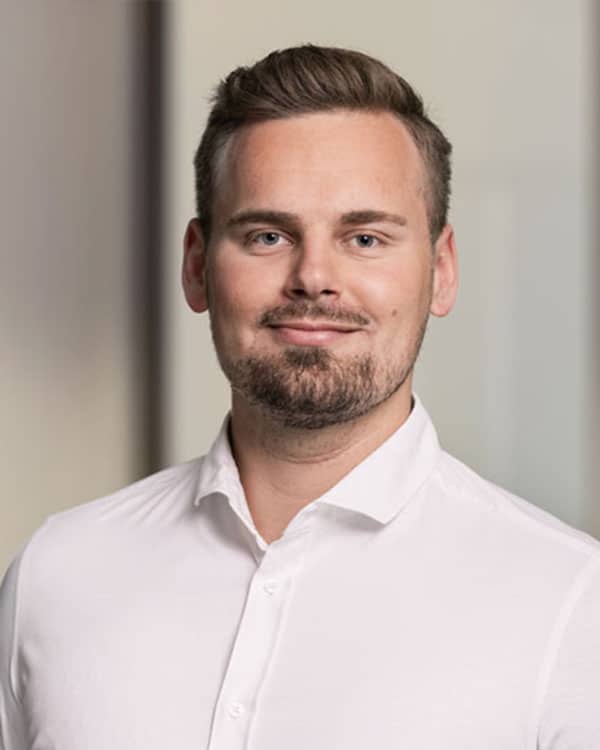 Konstantin brings his enthusiasm for digital transformation to customer projects and provides lead management support in the areas of marketing and sales. Outside of work, he is studying for a master's degree in business administration and spends a lot of time on the volleyball court. In his private life, he loves to explore new countries and cities.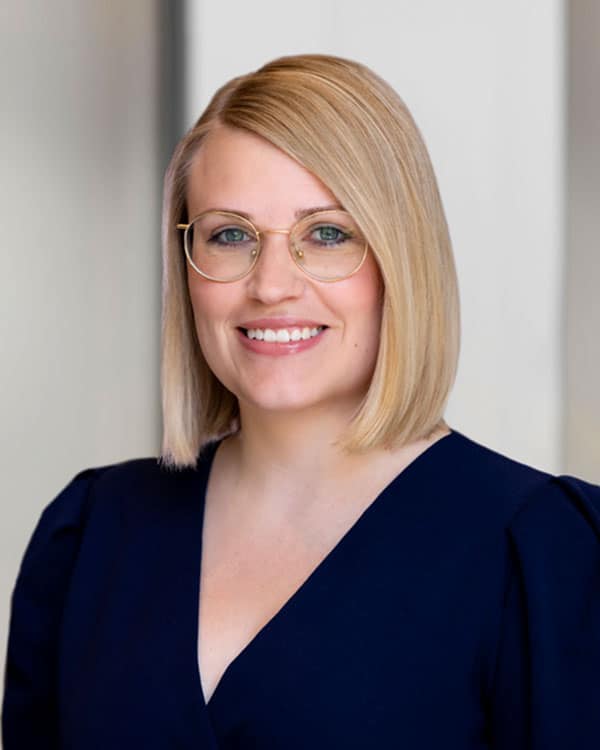 As an expert in digital B2B marketing, Jennifer supports our clients in the development and implementation of innovative marketing strategies. With an eye on the needs of the target customers, she creates customized customer journeys to generate qualified leads. Privately, she loves to immerse herself in the lifestyle of other cities and countries, enjoy the country's typical cuisine and discover special places away from tourism.
Christine is passionate about creating the Cloudbridge corporate design as well as digital assets for our campaigns. Additionally, she brings a lot of experience in web design and brand management for IT and industrial companies. As a typical northern light, she likes to let the wind blow around her nose on the North and Baltic Sea coast to clear her head for creative ideas. In her free time, she enjoys traveling, spending time with her family, and is passionate about innovative technologies.
Nicolas enthusiastically advises companies on the development and implementation of modern marketing and sales concepts. Both consulting for process and business models as well as different technologies and their interaction are part of his specialty. As a native of Hamburg, Nicolas is one of our northern lights in the deep south and in his free time enjoys the Bavarian culture in the mountains with hiking boots and a cold beer.
Emily is a passionate recruiter and responsible for everything to do with talent acquisition at Cloudbridge. A positive candidate journey is very important to her and she always strives to put people at the centre of her work. Emily is always happy to make new contacts and engage in conversation with people. She has two children and therefore spends a lot of time in the playgrounds around Munich. She loves discovering new countries and food cultures and hopes to pass on her love of travel to her children so they can discover the world together.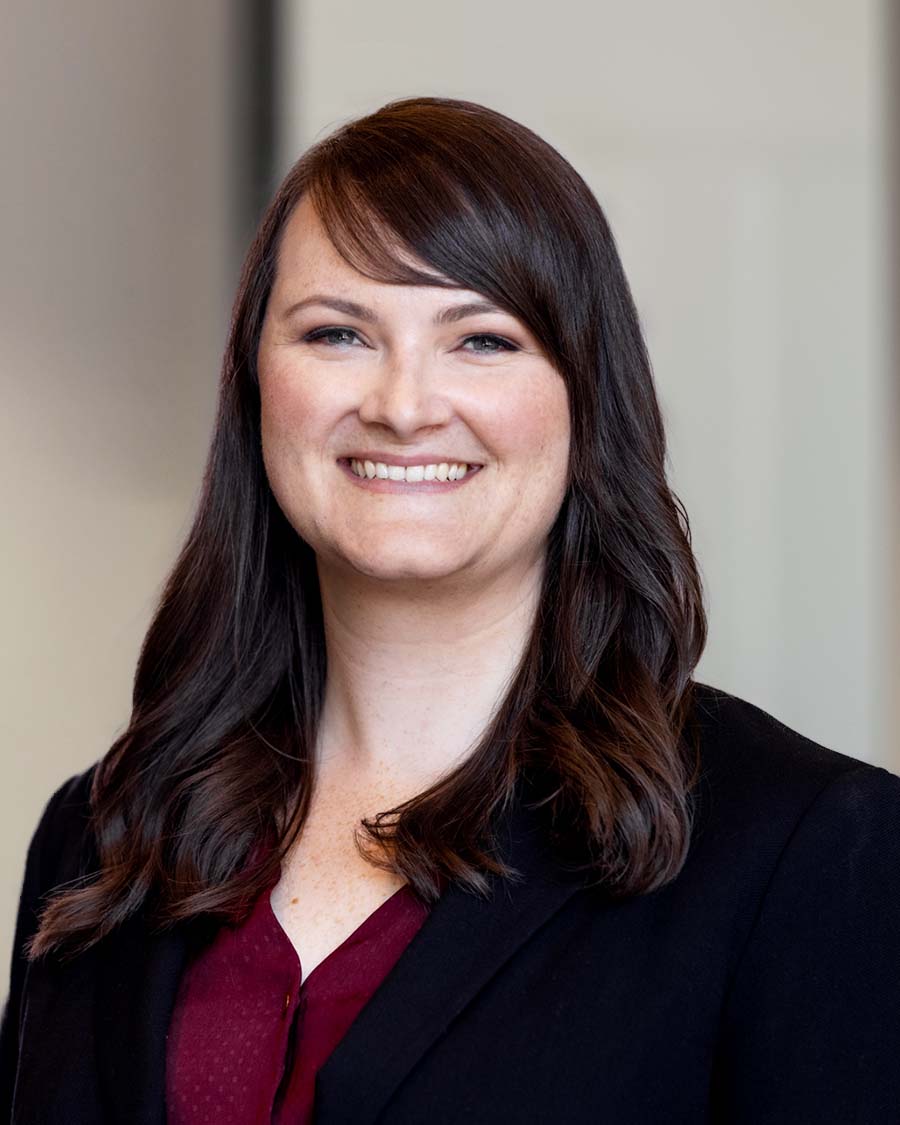 Melanie is an expert in product, inbound and performance marketing. The focus is on the individual customer and the optimal collaboration between Marketing & Sales throughout the lead process. She is passionate about developing customer journeys, inbound marketing campaigns and lead nurturing processes to pick up the customer at the right place. People and new experiences are also important to her in her private life, which is why she loves traveling and the challenge of new theme parks and escape games.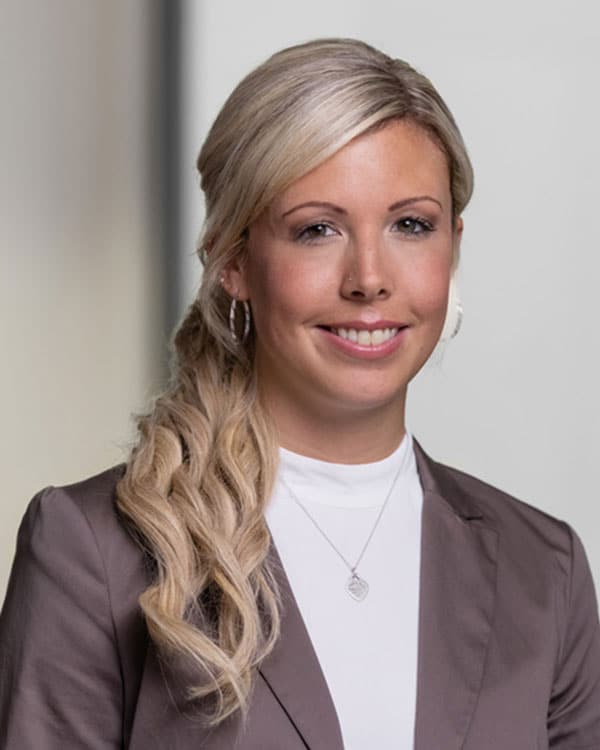 Jennifer is the first point of contact when it comes to questions about finance and controlling. She also contributes her skills to the marketing team in an energetic and creative way. As an organizational talent, she solves all challenges in the day-to-day business with great enthusiasm and always supports the team with words and deeds. Jennifer enjoys spending her free time in the mountains hiking or skiing.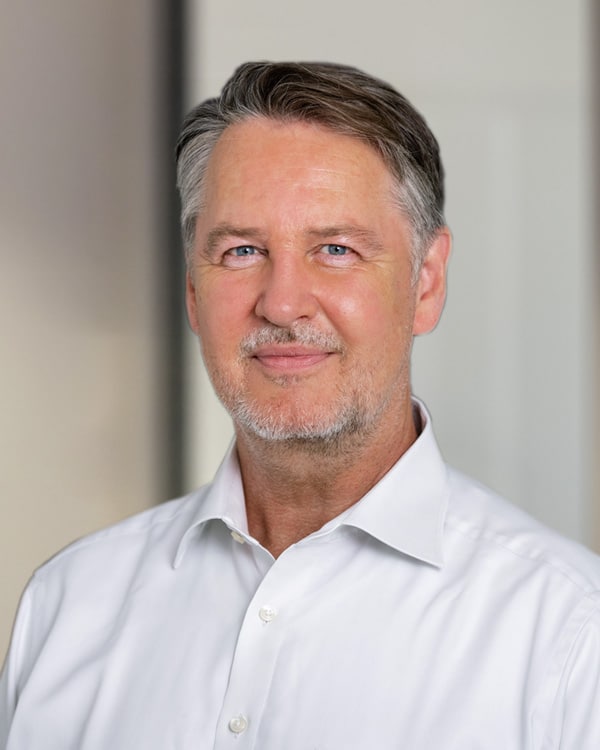 Alexander is the founder of Cloudbridge Consulting. He has actively accompanied and significantly shaped the development of marketing and sales in the German SME sector. Through his always holistic approach in projects, he creates optimal and innovative solutions for our customers, develops new digital business models and inspires with his inexhaustible and profound knowledge regarding current platforms and systems. Alexander loves Asian cuisine and early morning walks in the English garden. Together with his three daughters, he enjoys spending time in the mountains and lakes in the Munich area.
Helena brings creativity to the team. She designs the graphic ideas for Cloudbridge as well as for our clients and brings life to our campaigns with digital animations. As a true Munich native, she always keeps her cool. In her private life she likes to cook and is passionate about photography.
David comes from the e-commerce start-up scene and supports the Tech Consulting Team with his all-round knowledge. During his business studies, he founded a tech start-up with friends and developed an increasing interest in B2B technologies. He brings this know-how to Cloudbridge in the area of marketing automation and CRM systems. He sets high standards not only in the area of IT, but also in his wine selection. As a trained sommelier, he enjoys spending his free time in the vineyards of Italy.
Geena is responsible for developing new concepts for the digitalisation of marketing and sales for our clients. The focus of her work is the conception and technical implementation of processes in marketing technologies, such as MAT and CRM systems, to enable efficient lead management and successful collaboration between marketing and sales. In her free time, Geena spends a lot of time outdoors with her dog. She is also an avid motorcyclist and enjoys going on tours together with her husband in the summer months.
Max initially joined us for his final thesis as part of his Masters in Corporate Communications at the Stuttgart Media University. As a Junior Consultant, Max's passion for Digital Marketing & Sales helps our potential clients build new profitable customer relationships by combining best-in-class technologies with strategic marketing creativity. In his private life, Max enjoys sports as often as possible. He likes to try new things and is open to all kinds of sports. Recently, he has taken up surfing.
Melanie develops new concepts for the digitalisation of marketing and sales for our clients and ensures successful lead management. She enthusiastically accompanies the technical implementation of processes in marketing automation and CRM systems. In her free time, Melanie enjoys sports, recently especially Crossfit. She also likes to be out and about in the mountains or at the lakes in the Munich area.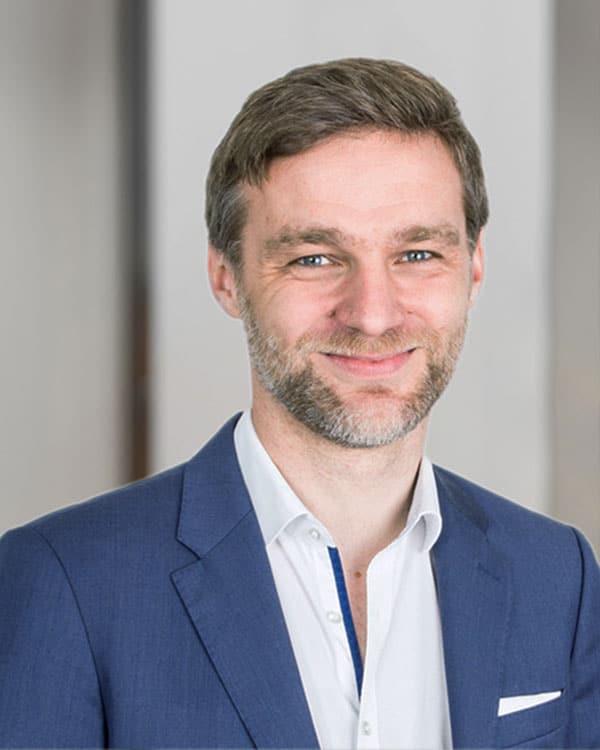 Thomas has been working in the field of strategic and operational corporate marketing for over 14 years. As a performance marketing specialist, he develops marketing activities for our clients, whose success he demonstrates and further optimizes using measurable indicators. In doing so, he keeps an eye on current trends and innovative developments. In his private life, Thomas enjoys spending time with his family, friends or on the tennis court.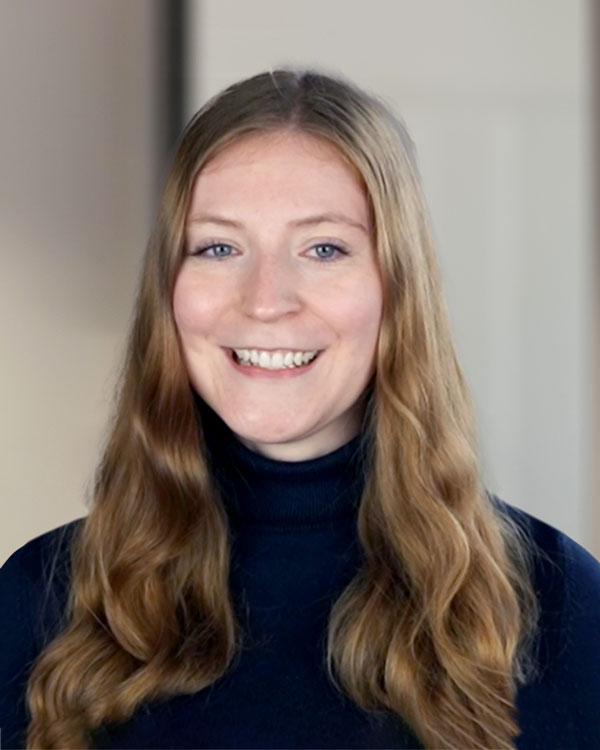 Jessica supports the implementation of marketing automation and CRM systems. Always with an eye on customer requirements, she implements technical concepts and develops individual solutions. She is enthusiastic about new technologies and studied TUM-BWL with a specialisation in mechanical engineering. She likes to spend her free time with a good book, new recipes in the kitchen and discovering cultural highlights.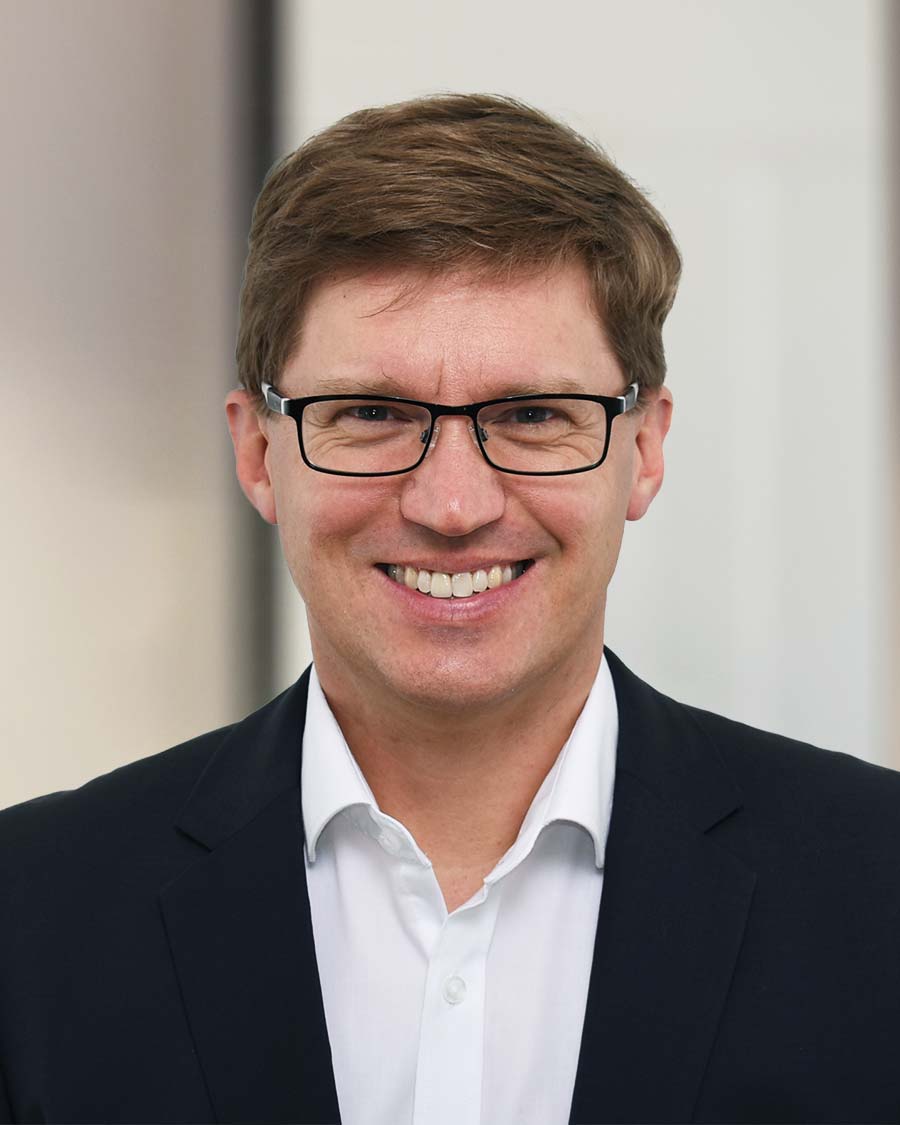 Alexander has been involved in buying and optimising online traffic and websites since 2004. His focus is on search with Google as the market leader. In addition to Google Ads, his core competencies include Google Analytics, the Google Tagmanager and the Google Data Studio and thus tracking and reporting. Born and raised in Tyrol, Alexander loves to spend his free time in and on the mountains and lakes of the region.
Mariel supports our clients in the area of marketing and sales on their way to digitalisation. She is studying Business Administration in the Master's programme at IMC in Frankfurt and likes to spend her free time in nature with her dog. Sport is also a big part of her life.
Amin is an enthusiastic, tech-savvy consultant & salesperson who supports our clients with strategic and data-driven marketing automation solutions. To do this, he is passionate about keeping up with the latest MAT trends so that he can always advise clients on the latest technologies. He likes to spend his free time with sports activities, such as fitness training groups and tennis, or playing the violin.
Lioba enthusiastically accompanies our clients in the operational realisation of digital campaigns. Digital marketing is her passion and the implementation of communication measures on social media, Google and co. with regard to successful lead management is particularly fun for her. In her private life, Lioba is a family person and likes to be out and about with her four-legged friends. To switch off her mind, she loves to get on a horse or climb the mountains in South Tyrol.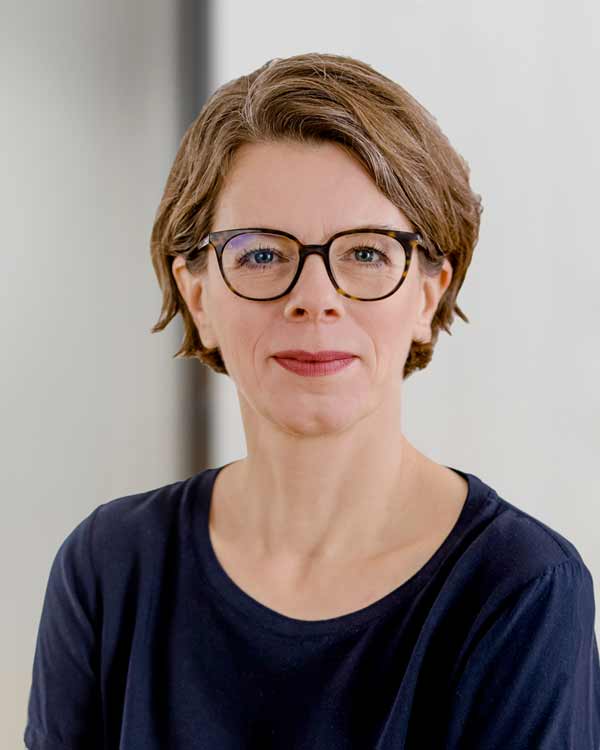 Damaris has been advising B2B companies on marketing and sales processes for over 15 years. She attaches great importance to clearly defined goals and the measurability of results. Together with her clients, she develops consistent processes and framework conditions for the successful cooperation of the employees involved. And because the vegetables she produces herself regularly exceed the family's needs, there are fresh vitamins for the Cloudbridge team as well.